Brad Stitt
Executive Vice President, Supply Chain Management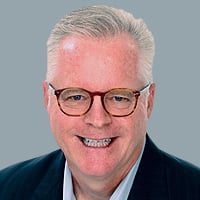 Brad is a hands-on executive guided by over 30 years of sales, marketing, supply chain and operations experience. He has delivered hundreds of millions of dollars of revenue and profit for employers and clients across multiple industries, customer channels and business models.
Brad's unique advantage is his 18 years of real-world sales and operations roles in industry. He has a deep knowledge of both the C-level strategic and shop floor tactical, having held senior level positions in sales, customer marketing, and supply chain planning (S&OP). Through his industry experience and consulting work, Brad has developed expertise across a broad range of industries including CPG, chemicals, life sciences, industrial and high-tech.
In the last 15 years, Brad has led his clients through E2E supply chain business transformations built on business process, organizational alignment, technological advancement and performance management. Some highlights of the functional work he has delivered are: Product lifecycle management, trade promotion management, collaborative planning forecasting & replenishment (CPFR), S&OP, supplier relationship management, operational excellence, transportation management and network modeling.
Brad has delivered programs in the Americas, EMEA, and Asia/Pacific regions, specializing in value-based business outcomes in support of overall change programs. Most recently he has led discovery and design phases of digital supply chain programs within smart manufacturing and predictive maintenance.
Brad has held engagement partner and practice leadership roles at both boutique and large-scale consultancies starting as an entrepreneur with Collaborative Resources LLC, followed by tenures at IBM, Lodestone Management Consultants (now part of Infosys) and Celerant Consulting (now part of Hitachi Consulting). He gained his industry experience with Beecham Products (now part of GSK), Schering-Plough (now part of Bayer) and Rexall-Sundown (now part of Nature's Bounty).
BSc, Health and Physical Education - Canisius College

Business Admin and Management - University of New Hampshire