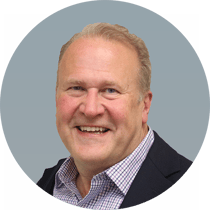 Matt Lekstutis
Chief Executive Officer
"Welcome to results."
SGS Maine Pointe's model is very simple - deliver bottom line value and provide a client experience that delivers sustainable change. As CEO, Matt Lekstutis builds on SGS Maine Pointe's proven foundation by bringing the power of his strategic consulting, digital enablement, and agile delivery experience to our clients, elevating the business impact it creates.

As an executive in industry for companies large and small, he understands what it means for our clients to operate supply chains reliably while delivering results. Matt has led supply chain innovation for some of the worlds' leading consulting and services firms. He bridges his industry and consulting experience to drive a firm that is uniquely suited to build on our foundation of delivering measurable results while elevating our strategic impact.
Combining SGS Maine Pointe's unique Total Value Optimization (TVO)TM methodology with the latest in digital enablement and agile transformation allows Matt and his leadership team to increase strategic impact and tackle emerging challenges such as ESG, Resilience, and Automation.

Prior to joining SGS Maine Pointe, Matt built and led a ground-breaking supply chain practice as the Global Managing Partner at Tata Consultancy Services, held various consulting leadership roles with A.T. Kearney, PWC, and EY, and industry leadership roles with General Dynamics and ZIN Technologies.

With an MBA from Harvard Business School and a Bachelor of Science in Engineering from the Webb Institute, Matt is leading SGS Maine Pointe as we continue to unlock supply chain value for our clients.