Bid to Win & Price to Win Consulting Services
Every company wants to know that the opportunities they bid on are worth the time, money, and resources they cost.

The probability of win (PWin) increases as you move from sheer intuition to a structured, data-based analysis of the opportunity, your competitors, your past performance, and your company's goals—and make the changes necessary for lasting improvement.

As the #1 supply chain and operations consulting firm in North America, we have extensive capabilities in analyzing your current bid and price to win strategy. We help you build customer intimacy, refine your pursuit-and-capture strategy, and increase market share and profitability

What is your win and profit perspective?
A win perspective keeps you on track to raise your Pwin percentage; a profit perspective prevents overruns. Merely increasing the number of bids is not enough to raise your Pwin percentage, and inadequate pricing will prevent you from meeting both performance and profit targets.

Companies in every industry are realizing they must take active steps to mature their supply chain processes; gather reliable data; increase visibility; and ensure cross-functional collaboration. Only then can they drive competitiveness and reduce costs.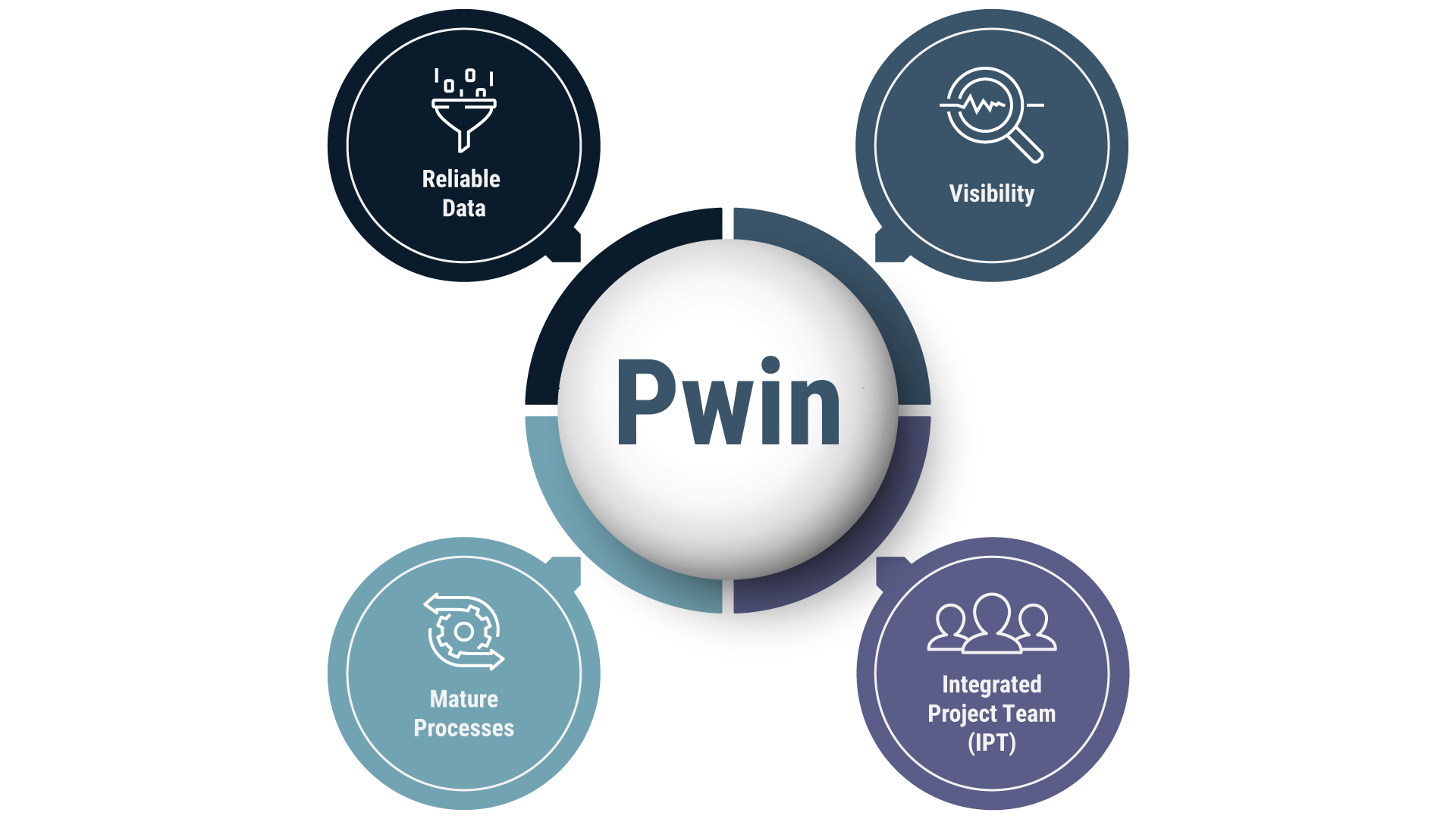 Our expertise and unique approach accelerates improvements across planning, procurement, operations, logistics, and finance.

We deploy a front-end process analysis deep dive that delivers results on a timeline tailored to your business goals.

Step #1: Rapid analysis
Value stream mapping of the front-end and business development process to determine the current Pwin baseline.



Identify gaps in and develop the future bid process, including roadmap and timetable



Step #2: Implementation
Develop "voice of the customer" feedback loops and incorporate into the bid & award process.


Create a win/loss post-mortem analysis with feedback loops to drive continuous front-end improvement.


Provide additional processes, such as pricing, prioritization, RFP/RFI review, and a stage-gate review aligned with approval requirements to enter the next phase.


Build cross-functional alignment (including business development, engineering, supply chain, and manufacturing) around a streamlined bill of materials process.


Continuous Improvement
We assess your bid and price to win performance and identify opportunities for immediate impact and ongoing improvement.
Our analysis enables you to:
Understand your current process by segment.
Uncover root drivers of performance across the plan-make-buy-move supply chain.
Find hidden gems and potential risks.
Position for an implementation initiatives.
Establish Data
Any improvement in Pwin and costs must begin with trustworthy data and data-based decision making. We work with your team to define requirements, methods for verifying progress and compliance with specifications, a regular reporting format, and identification of variances.
We focus on
Data Analytics Feedback Loops
Productivity Benchmarks and KPIs
Total Value Optimization (TVO)™ Strategies
Consistent Pursuit, Capture, and Execution.
Develop an Integrated Project Team (IPT)
Clarity of roles, responsibilities, and accountability are essential for improving wins and profits. By developing an integrated project team, we ensure that all functions work together to deliver on time and on budget. Moreover, all functions with a stake in the outcome are involved in decision making.
We focus on
Establishing performance targets
Setting bid and RFP parameters
Driving personal accountability with an owner, responsible, consult, inform (ORCI) initiative.
Quantifying, qualifying, and tracking revenue, growth, and market share as a result of team activities.
Sales Management Operating System
The sales management operating system (SMOS) increases conversion ratios, establishes metrics, and allocates goals. It provides a structure and criteria for making go/no go decisions and ensures a consistent value proposition.
We focus on
Budgets/Targets
Prospecting
Pipeline Management
Customer Relationship Management
Lead Reporting
Sales Force Management.
Product/Project Lifecycle Management (PLM)
Our stage-based PLM incorporates the data from customer and post-mortem feedback loops and from the SMOS. At each stage, from planning and qualification through to close, the decision can be made to proceed, proceed with actions, or stop.
We focus on
Detailed Design and Prototyping
Formal Assessment
Verification and Validation
Authorization to Proceed.
The Impact of Our Approach
IPT benefits
Accelerate invoice clock
Reduce disputes
Maximize collection effectiveness.
SMOS benefits
Increase Conversion Rate
Improve Negotiation Skills
Increase Share of Savings
Reduce in Contract Overruns
Promote Business Strategy Alignment.
PLM benefits
Improve Customer Intimacy
Refine Investment Strategy
Execute Clearly and Consistently.
Working Capital Case Studies
Company Description
Project Scope
Results

Global Manufacturing Company

Customer Fulfillment; Cost to Serve




$8.8M in annualized benefits to P&L
16% improvement in cost per unit
240% productivity improvement
821% improvement in dock shipping days for manufacturer


Global Supplier of Branded Components


Advanced Analytics; Cost to Serve/Win

Up to 12% EBITDA improvement; reduce overall project risk
Utilized inventory analytics to identify excess inventory of 15% to reduce carrying costs
Developed 10 analytics and project tools including predictive analytics Control Tower


Home Furnishings Manufacturer & Distributor


PMOS; TMOS





Generated ~5% savings in increasing commodities market
Improved EBITDA 10%
Developed new metric cycles to drive continuous improvement

Designer & Manufacturer of Solar Panel


Cost to Serve




Reduced lead times from warehouse by 24-36 hours
Improved EBITDA 11%
Reduced inventory level from 99% to 87%

Leading Producer of Geosynthetic Linings


Bid to Win





4% YOY sustainable savings on direct material costs
Improved EBITDA $7M annually
Identified quick wins with immediate savings
Re-engineered resin selection process to enhance quality, costs, efficiency
7 Steps to More Resilient and Agile Procurement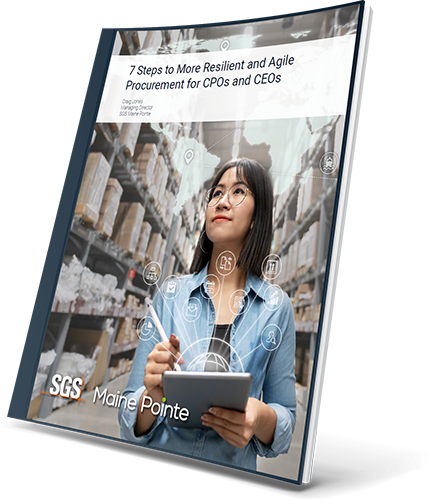 Maximizing EBITDA, Profits, Cash Flow, and Growth from Supply Chain Integration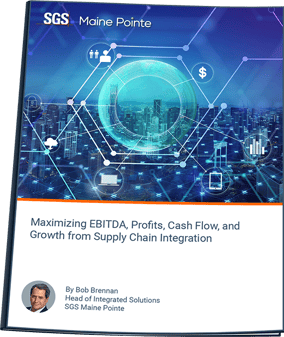 Our Blog: Trends and best practices for the E2E supply chain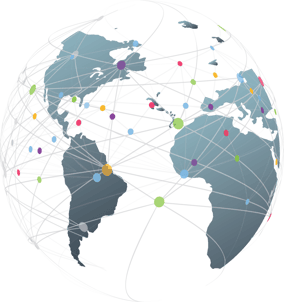 Ready to speak with a consultant?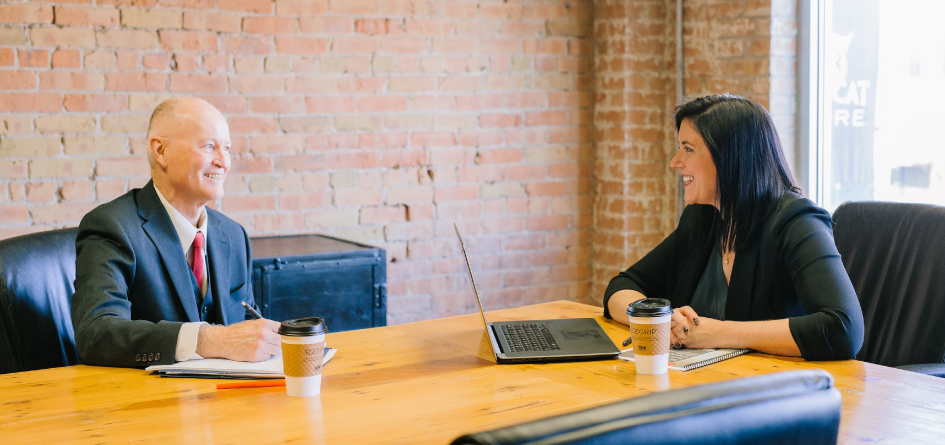 Talk to us
From rapid sprints for short-term gains to transformation for competitive advantage we are here to get you there.