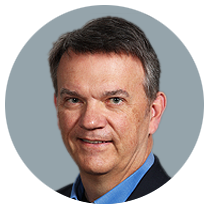 Jeff Wilson
Executive Vice President, Engagement Partner
Jeff brings over 39 years of leadership and engineering expertise developed in complex, high-hazard industries such as nuclear-powered submarines, aerospace, heavy vessel fabrication, chemicals, oil and gas. He has a strong track record of delivering sustainable performance gains in operational excellence, procurement, reliability, maintenance and quality management efforts. At Maine Pointe, Jeff blends leadership, technical subject matter expertise and change management skills to lead cross-functional, TVO engagement teams through the design and implementation of impactful solutions. His expertise has been honed by leading the assessment, development and implementation of numerous successful engagements in over 190 organizations across diverse cultures in North America, Europe, the Caribbean, Asia and Africa.

In addition to his extensive consulting career, Jeff managed a highly successful quality management organization in an FDA regulated medical device manufacturer. As manufacturing manager, he led an accelerated transformation of the manufacturing organization, simultaneously implementing Toyota manufacturing management methods and transitioning from legacy products to new product introduction in the same FDA-regulated organization.

Prior to that, he provided distinguished service for the United States Navy as a Submarine Qualified Officer of the Line in the US Submarine Force supervising the safe operation of personnel, weapons and nuclear propulsion systems onboard fast attack submarines.
Career Highlights
Led a cross-functional team of senior leaders from culturally diverse refineries to a common turnaround / maintenance outage solution realizing over $30 million in annualized benefits
Realized $23 million benefit within first year of implementing a more responsive "pit stop" outage planning and execution methodology in a major refinery
Operational excellence and reliability subject matter expert for assessment of production infrastructure for the F-35 program at Fort Worth, Palmdale and Marietta facilities in preparation for production rate ramp up from two per month to ten per month
Led a site transformation including manufacturing line change-over and rate improvement combined with reliability approach that delivered an average productivity increase of 62% while reducing maintenance costs 26%
Deployed product team structure, Toyota management system and optimized manufacturing processes that reduced cycle time 41%, production line footprint 36%, and enabled a 20% reduction in force for a medical device firm
Developed and authored Offshore Jacket Structural Integrity Management Process Guidebook for a major vertically integrated energy company
Coauthored NASA's Reliability Centered Maintenance Guide for Facilities and Collateral Equipment that introduced and standardized advanced reliability practices allowing NASA to meet severe budget reduction
Educational Background
MS, Nuclear Engineering - Naval Nuclear Power Schools
BS, Civil Engineering - University of Tennessee
Qualified as Engineer Officer for Naval Nuclear Propulsion Plants