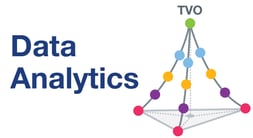 Data Analytics Engagement Model
The engagement model below will help you quickly assess where the opportunities are in your business and help you ascertain where you would like to be.

Want to find out more
What Maine Pointe's Data Analysts Achieve
Paper manufacturing company
Our data analytics team helped a global paper manufacturing company improve customer service and sales forecasting by cleaning and reducing duplicate records by 60% across 4 disparate systems. By deploying fuzzy logic techniques data integrity is now sustained and integrated with their network optimization system for efficient transportation and enhanced performance.
Crop nutrients producer
Having implemented a similar analysis and engagement for this major global crop nutrients producer in a different region, our data analytics team was called in to assess, verify, refine and improve the data and insights needed to strengthen the client's negotiating position with their captive Class 1 railroad provider. The actionable insight will help them negotiate and build a win-win partnership that will result in significant cost savings and improved time-to-market.